Also known as a solid state drive, the SSD is one of the most well-known alternatives to an HDD. The latter is, however, the typical storage component that most computers and laptops come with – a hard disk drive. A solid-state drive is a device created to store data on your computer. Some tend to confuse it with a flash drive, but this only happens because it looks like a bigger and much more complex version of the more familiar USB stick. There are some similarities between the two of them, since they both have no moving parts, as opposed to an HDD.
By ditching the relative slothfulness of moving parts, solid-state drives deliver much better performance. They're the fastest storage option available. The final thing to consider if you're looking to upgrade a smaller SSD or older hard drive is that the boost between HDD and SSD is far, far larger than the gap between any two SSDs. A brand-new drive from 2014 will feel faster than a first-generation SandForce drive from 2010, but the user experience between two SSDs just isn't very different unless you're doing very particular kinds of work.
Now that SSDs have been out for a few years, manufacturers have managed to saturate the SATA 6 GB/s interface with as much speed as it's capable of. With that in mind, attention has been turned to greater longevity, reliability, and energy efficiency. And apart from sheer speed and other obvious advantages, it looks like there's a lot of things to look forward to. As Anandtech reports, it seems that one could save up to $600 per year for every device they use an SSD one. This would come from things like a laptop with a longer lifecycle, better performance, less power consumption, but also a longer battery life and many others. But the fact remains and we must admit it that hard drives will still be the dominant mass storage device in laptops and desktops for years to come. At the end of last year, SSDs were only in about 15% of new notebooks. By 2019, SSDs are expected to be in about 56% of notebooks and desktops. Around that same time, SSDs will cost computer makers about $45 for a 256GB drive, according to Unsworth.
The Best 500gb/512gb Solid State Drives (SSD)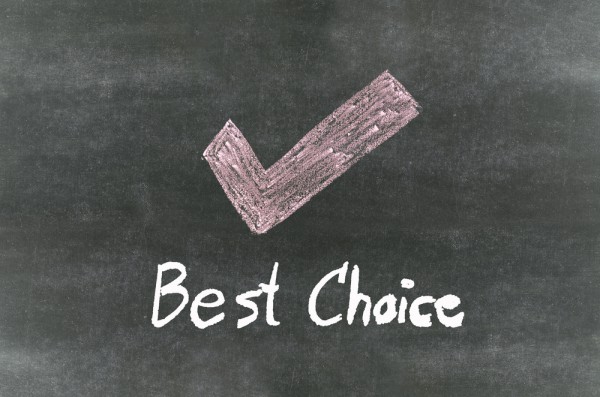 In a perfect world, everyone would have the highest-performing SSD available to drop into their notebook and enthusiast-class desktop. Sadly, most of us are on more limited budgets. SSDs remain premium performance components. Even though price per gigabyte is way down compared to a few years ago, cost still isn't comparable to mechanical storage. Entry-level SSDs with 512GB or 500GB capacity deliver around 10 times the performance of the same capacity hard drive. But sometimes the extra expense just isn't in the cards.
SSDs are also more reliable than disk drives. This is a selling point that resonates with many users. The reliability increase more than doubles in a notebook environment. Desktop users still benefit from lower latency and higher throughput. For that reason we can say undoubtedly that if there's one upgrade a consumer can make to a desktop or laptop computer that will make the greatest difference in performance, it's swapping in an SSD.
Here we present the best solid state drives (SSD) that come in either 500gb or 512gb capacity, as these two capacities tend to be the most favorable for most users who don't want an SSD just for their operating system installation alongside with a few applications and games, but rather for more professional works like video editing, extreme gaming, and probably employ it in a small home/company server.
Our 500gb/512gb SSD Recommendations
In the list below we have laid out the best SATA III SSDs in the 500gb/512gb capacity. We base our verdict mainly on two factors: The IT professionals who tested those drives and rated it, and/or the users' ratings on Amazon website on each particular item. And to assure our verdict we have included the testimonials and awards each drive got when possible, otherwise if you find none of that then know we based our opinion merely on Amazon's customers' rating.
In the list below there are the best of the latest 500gb/512gb SSD solutions for every class of users, whether you deem yourself a mainstream/ordinary computer user or an enthusiast. Each of the two typical user groups below has its own data storage requirements. It is not uncommon that you may identify with more than one group. This guide is devised to help you to find the best SSD with the right features and benefits for your particular needs.

Samsung 850 Pro 512gb SSD
The latest flagship SATA SSD from Samsung is a high-end drive that's designed to smash performance barriers thanks to some innovative new technology – a sign of what's possible when one firm controls its whole production line. This drive is also more evidence that the SSD market has matured from its low-capacity, high-price origins.
Samsung's drive deploys an innovative new design that helps it achieve superb benchmark results – so it's the fastest drive on the market. It's got a great warranty and impressive endurance, too. Cheaper SSDs will still give your PC a speed boost, but this is the drive to buy if you want market-leading performance.
View More Details
Basic Features
The World's First Consumer 3D V-NAND SSD
Enhanced Endurance and Reliability
Features sequential read and write performance up to 550 megabytes per second (MB/s) and 520MB/s respectively, and random read and write input/output operations-per-second (IOPS) up to 100,000 and 90,000 each.
Energy efficient – Features Device Sleep mode for Ultranotebooks and improves battery life by up to 45 minutes vs. standard hard drives
Worry-free data security with AES 256-bit encryption, Microsoft Bitlocker and TCG / Opal 2.0 support
5th-generation 3-Core Samsung MEX Controller ensures sustained performance under the most punishing conditions
Perfect for hardcore gamers, mobile users or content creators (like professional animators, video editors, photographers and game developers) who crave the ultimate in performance and productivity
Enhanced endurance and reliability – Backed by an industry-leading 10-year limited warranty and 150TBW rating
Awards & Testimonials
---
☛

Anandtech
(July 01, 2014):
Samsung does not cease to amaze me with their SSDs as the 850 Pro just kills it in every aspect. The performance is there. The endurance is the best of the class. Heck, even Samsung's feature and software suites beat the competition by a mile. To be honest, there is not a single thing missing in the 850 Pro because regardless of the angle you look at the drive from, it it will still top the charts.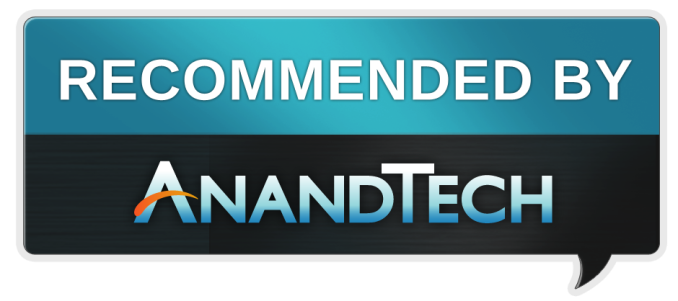 If you are looking for a SATA 6Gbps drive and want the absolute best, the 850 Pro is your pick. It is without a doubt the best drive in the market as long as you are able to justify the price premium over other options.
☛

Tom's Hardware
(June 30, 2014):
I can say that Samsung turns the dial as high as it'll go for SATA 6Gb/s. There's not much room left to innovate until we start seeing versions of the 850 designed for alternative interfaces.
☛

StorageReview
(June 30, 2014):
The Samsung SSD 850 PRO gives enthusiasts about everything they could want in a single SATA SSD. Like drives before it, Samsung has infused the SSD 850 PRO with new technology to make it a class leader in terms of performance, endurance and warranty.
---
SanDisk Extreme Pro 480gb SSD
Super-charge your PC or game console with sustainable high performance from a global leader in flash memory. SanDisk Extreme Pro loads and runs graphics-intensive applications and games blazing fast. SanDisk's innovative nCachePro Technology optimizes write speed and drive endurance and makes sure data is stored in the safest place. SanDisk Extreme Pro SSD is engineered for efficient multi-tasking and workload management, low latency, and up to two million hours of consistently fast computing. Easy to install, it runs cool, quiet and energy efficient-so well it comes with a 10-year warranty.
View More Details
Basic Features
Innovative SanDisk nCachePro technology delivers sustainable high performance 24 x 7 x 365
Sequential Read Up To 550 MB/s; Write Up To 515 MB/s
Up to 33% longer laptop life
TRIM support and Background Garbage Collection constantly free up unallocated blocks that once held data to lower latency and boost performance
SanDisk SSD Dashboard includes S.M.A.R.T. support to monitor the health of your SSD in real time to prevent data loss
Backed by an industry-leading 10-year limited warranty
Awards & Testimonials
---
☛

Anandtech
(June 16, 2014):
The Extreme Pro is without a doubt the fastest SATA 6Gbps SSD in the market. As Anand said in the Extreme II review, SanDisk has picked an excellent balance of IO consistency and peak performance, resulting in high performance regardless of the workload.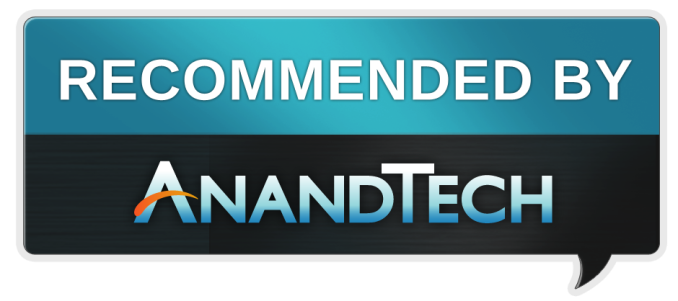 SanDisk is turning out to be a very dangerous player in the client SSD space. With nearly perfect vertical integration model (they just lack client controller silicon and DRAM), SanDisk has the ability to put against Samsung and Intel who have traditionally held the performance crown. Before the Extreme II, SanDisk was fairly unnoticeable in the retail SSD market, but the Extreme II acted as a warning of SanDisk's skill and know how, and the Extreme Pro just further reinforces that. If SanDisk can keep their pace going with PCIe SSDs, others will have hard time keeping up with them.
☛

Storage Review
(JUNE 25, 2014):
The SanDisk Extreme PRO family of SSDs delivers consistent best-in-class real-world performance with the ability to easily handle virtually any resource-intensive application paired with an aggressive price point and industry leading warranty.
☛

The SSD Review
(June 16, 2014):
With enterprise performance, great components and a 10 year warranty, SanDisk has created the SSD to beat in todays flash product market, The SanDisk Extreme Pro SSD has withstood some of the toughest we have thrown at any SSD to date, and come out the victor!
---
Intel 730 Series 480gb SSD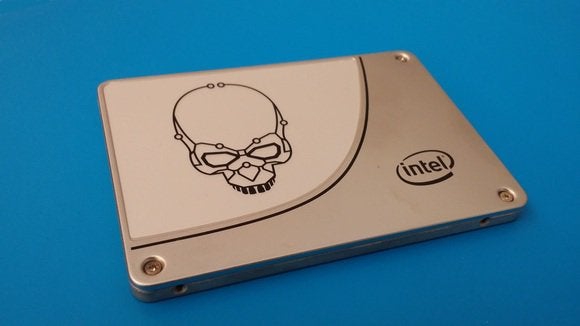 Manufacture's Description
: Born from the data center, the Intel Solid-State Drive 730 Series delivers uncompromised performance for PC enthusiasts by combining factory tuned components and data center DNA. Maximize your computing experience with the fastest consumer Intel Solid-State Drive delivered to date. The Intel Solid-State Drive 730 Series is built with a specially qualified 3rd generation Intel controller. Performance optimized firmware and 20nm Intel NAND Flash Memory take it a step further by factory overclocking these components for a 50% increase in controller speed and 20% increase in NAND bus speed. Optimized for the most demanding tasks, including digital content creation and extreme gaming, the Intel Solid-State Drive 730 Series delivers low 50µs read latency, up to 550 MB/s sequential reads and random reads up to 86,000 IOPS.
View More Details
Basic Features
Performance in a Flash: Less lag with 50µs read latencies and consistently high transfer rates and application loads with up to 550 MB/s sequential reads1,2 and 86,000 IOPS random reads1,2
Data Center DNA: Extreme endurance of up to 70GB of writes per day,1,3 consistent performance across all data types, and RAID performance scaling beyond 1GB/s
Quality and Reliability: 3rd generation Intel controller and 5-year warranty
---
Samsung 850 Pro Evo 500gb SSD
Manufacture's Description
: Upgrading your PC with a Samsung SSD is the most economical way to breathe new life into an aging PC. The 850 EVO reads, writes and multi-tasks at incredible speeds, enhancing boot-up speed, application loading and multi-tasking performance. It's more than an upgrade, it's a complete transformation of your PC.
Upgrade virtually every aspect of your computer's performance with Samsung's new 850 EVO, designed with state-of-the-art SSD advancements including 3D V-NAND technology. As the next generation beyond the bestselling 840 EVO, you'll get the 850 EVO's new 3 dimensional chip design that enables superior performance, greater reliability and superior energy efficiency so you can work and play faster and longer than ever before.
View More Details
Basic Features
Optimized performance for everyday computing needs
Sequential read speed 550 MB/s; Sequential write speed 520 MB/s; Random read speed 100K; Random write speed 90K
Energy efficient – improves battery life by up to 50 minutes vs. hard disk drives
Worry-free data security with AES 256-bit, TCG/Opal v.2 and Microsoft eDrive full-disk encryption
5-Year Limited Warranty
Awards & Testimonials
---
☛

myce.com
(08 December 2014):
The Samsung 850 EVO 500GB is an excellent SSD, aimed squarely at the budget minded PC user who also demands high performance.
☛

hothardware.com
(08 December 2014):
The drive we tested offered very strong performance, it has a relatively long warranty, competitive pricing, and a high endurance rating. You can't ask for much more in a solid state drive.
☛

guru3d.com
(08 December 2014):
The Samsung 850 EVO series will offer you the comfort of an increased number of cell write cycles, but not only that. The EVO model offers very strong SATA3 performance throughout all the tests we fired up on it. It's a little beast in terms of performance. […] Combine that warranty with the more than great performance numbers and we can only conclude that the Samsung 850 EVO SSD series will be the choice to get for many of you guys and girls. The product is wholeheartedly recommended, though for consumers there is so much other stuff out there. Pricing is good not cheap, but if you place it into perspective with the endurance, lifespan and steady performance, it means value.
---
Crucial BX100 500gb SSD
Manufacture's Description
: Outlast and outperform your hard drive. Boot up almost instantly. Load programs in seconds. And accelerate demanding applications with ease. It all starts with ditching your hard drive. Engineered to outperform a hard drive and deliver cost-effective performance, the Crucial BX100 leverages advanced flash memory technology and moves your computer beyond the outdated storage limitations of spinning discs. By transmitting data in a digital manner rather than having to seek it out on a spinning platter, the Crucial BX100 is over 15x faster, 2x more reliable, and 2x more energy efficient than a typical hard drive.
View More Details
Basic Features
Sequential reads/writes up to 535 / 450 MB/s on all file types
Random reads/writes up to 90k / 87k IOPS on all file types
Over 15x faster, 2x more reliable and 2x more energy efficient than a typical hard drive
More durable than a hard drive
Includes spacer for 9.5mm applications
3-Year Limited Warranty
---
Plextor M6V Series 512gb SSD
Manufacture's Description
: The M6V's fast access and response times will match your life's busy pace and keep you from constantly waiting on your hard drive. Still struggling with your HDD's slow load times? The M6V offers faster and more efficient performance at an unbeatable value.
View More Details
Basic Features
Drastically improve load times of all applications, increase productivity, improve power efficiency, and enhance total system responsiveness.
Designed to provide the best value possible and still perform at amazing SSD speeds that won't break the bank
Durable and reliable with customized firmware for the highest degree of stability
Supports new PlexTurbo 3.0 that exceeds the SATA barrier!
3-Year Limited Warranty
---
Why To Go For a 500gb/512gb Capacity SSD?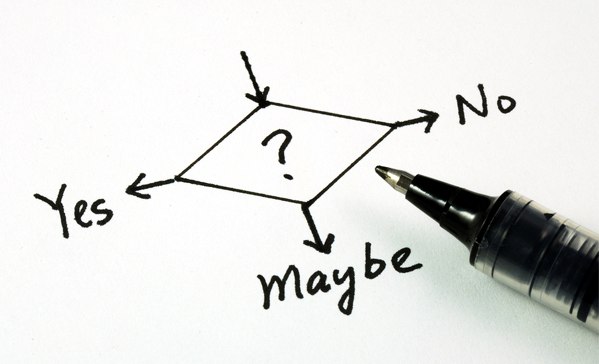 When someone asks me which SSD to buy, I typically recommend getting the highest capacity they can afford from a reputable brand, because small SSDs will not be able to last long until they run out of space, especially when it's used as the only drive in your computer. If your computer is a laptop where you have no extra room for another storage subsystem addition, then going with a 500gb or 512gb SSD should be sufficient for most average users who don't have to store lots of data on their systems, otherwise think about a bigger option. Some budget drives should be avoided, especially at lower capacities, but most decent SSDs offer similar all-around performance. For the majority of consumers, the differences in pricing are more important than the differences in performance, and since you are playing in safe zone with reputable brands, this kind of thinking is not wrong at all if you are switching over from a mechanical hard drive to an SSD.
SSD versus HDD
This issue is still ongoing with everyone thinking to shift from a traditional HDD to an SSD. If you need my advice, my advice is simple and I'll keep repeating this in each and every SSD conclusion; you probably should stop looking at the Solid State Disk technology as if it were a traditional HDD. We will all be old and grey before the two reach the same prices or top the multiple TB volume storage the HDD offers for less money. Putting an HDD with an SSD in a comparison with each other is, in fact, like making a comparison in-between an integrated IGP and a dedicated graphics card, that last one will cost you a heck of a lot more yet you gain incredible overall performance. It is the very same with an SSD, use it as boot drive on Windows and applications and you instantly have removed a huge bottleneck, load and access times. It is a difference in-between night and day (in a proper system). For massive storage like MP3 files, movies and bulky data you do not need to access on a regular basis, sure that's where the HDD remains the winner.
The magic simply is finding a good combination in-between the two and balance things out. That's where the magic happens. I kid you not, all my test systems and work systems run on SSDs, not once have I considered going back to HDDs. The benefits of a good SSD are simply grand. But that doesn't mean I do not understand the budget and cost dilemma that many of you are facing though. There are still many variables and unknowns regarding life-span.