There are, with most MacBook Pros (exclusive of the Retina display models) only two modifications that you can make without voiding your Apple warranty or AppleCare extended warranty – upgrading the RAM and upgrading the drive in the hard drive bay. If you've already upgraded your RAM and simply want more speed, you may want to consider upgrading your old hard drive with an SSD (Solid State Drive).
Upgrading MackBook Pro to an SSD
If you bought your iMac 3-5 years ago, there's probably nothing so seriously wrong with the hardware that you need to consider replacing the machine. Sure, the new iMac with 5K Retina Display looks a little nicer, but at a steep $2,499 starting point, it's still a luxury, not a necessity.
Yet there's something you can do for $200 to $500 that will radically change your iMac's performance: install a solid state drive (SSD) in addition to or instead of its original hard drive.
It's hard to believe, but back in 2008, Apple offered a 64GB solid state drive upgrade to the original MacBook Air for a whopping $1,300 premium over the laptop's normal price. At that time, a consumer 1TB drive cost around $4,000, and Apple wasn't even attempting to sell one.
A lot has changed even over the past year. SSDs are faster, more reliable, and a lot more affordable. SSDs use high-speed memory chips rather than the spinning platter mechanisms in traditional hard drives, achieving up to 5X benefits in speed while requiring no moving parts. Five years ago, SSDs were both expensive and limited in capacity, making them unlikely components for most Macs. Today, high-quality, capacious SSDs can be had for reasonable prices, and they're surprisingly easy to install in iMacs.
Note that I only recommend using a SSD in 2009 and later MacBook Pros with a 3.0Gbps to 6.0Gbps interface speed – and I recommend buying a 6.0Gbps SSD regardless of the fact that models with a SATA II interface won't be able to use the full-negotiated speed of 6.0Gbps. Why? Because you may want to upgrade your Mac sometime in the future… although you'd likely be upgrading to a Retina model these days. But you may still want to use the SSD in an enclosure or in another machine.
Choosing the Best SSD for MackBook Pro
At a superficial level, it's easy to assume that all solid-state disks (SSDs) are the same. In reality, that assumption couldn't be further from the truth. SSDs continue to evolve and are dividing into a broad product category, in much the same way that hard disk drives have done over the last 10-20 years. The result of this is that devices on the market vary in terms of price, capacity, endurance and performance.
Choosing the right solid-state drive for you isn't difficult, but the process can be a little overwhelming with so many brands available. In fact, all SSDs are blazing fast, and will feel like an formidable upgrade from an HDD, but when you're spending significantly a premium on a drive that provides less storage you want it to be one of the best. You also want a reliably piece of hardware, and these are both fairly hard to gauge if you have little experience with the technology.
We have seen in the last 2 years huge advances and improvements in manufacturing solid state drives (SSD) correcting many defects and errors that older models suffered from. Therefore we can simply say undoubtedly that now SSD industry is living its golden age, and any NEW SSD released by a prominent SSD manufacturer, such as Samsung, OCZ, SanDisk, Intel and other highly-reputed brands will be a good and convenient choice if your big concern is not the best of the best.
What has been just stated above indicates one of our factors on choosing the best SSD for MackBook Pro, which is: the time of release. We just make sure that all our recommended SSDs are the latest releases of the most prominent SSD firms in the market. Moreover, we also consider the computer geeks' reviews on each SSD listed below as well as buyers' reviews who bought that particular drive and expressed their impressions on Amazon website. Depending on how extreme you use your MacBook Pro we have classified the our SSD recommendations into two categories, the first is for enthusiast users who need the top-notch performance and longest endurance out of an SSD, and the second is for mainstream users whose usage of their Mac is between light and medium weight.
Last Note
For the sake of prudence, and in order to avoid running soon out of space, we don't recommend less than 500gb capacity of SSD for your MackBook Pro. The SSDs laid out below range between 480gb to 2TB data capacity. There are numerous advantages to a larger drive, however. If you do photo or video editing, the SSD makes a super-fast scratch/working drive for individual projects. You can always store your hefty data on an external drive, of course, but for working projects I recommend using your fast internal SSD.
The Best MacBook Pro SSD List
In the list below there are the best of the latest SSD solutions for every class of users, whether you deem yourself a mainstream/ordinary computer user or an enthusiast. Each of the two typical user groups below has its own data storage requirements. It is not uncommon that you may identify with more than one group. This guide is devised to help you to find the best SSD with the right features and benefits for your particular needs.

Samsung 850 Pro 512gb SSD
The latest flagship SATA SSD from Samsung is a high-end drive that's designed to smash performance barriers thanks to some innovative new technology – a sign of what's possible when one firm controls its whole production line. This drive is also more evidence that the SSD market has matured from its low-capacity, high-price origins.
Samsung's drive deploys an innovative new design that helps it achieve superb benchmark results – so it's the fastest drive on the market. It's got a great warranty and impressive endurance, too. Cheaper SSDs will still give your PC a speed boost, but this is the drive to buy if you want market-leading performance.
View More Details
Basic Features
The World's First Consumer 3D V-NAND SSD
Enhanced Endurance and Reliability
Features sequential read and write performance up to 550 megabytes per second (MB/s) and 520MB/s respectively, and random read and write input/output operations-per-second (IOPS) up to 100,000 and 90,000 each.
Energy efficient – Features Device Sleep mode for Ultranotebooks and improves battery life by up to 45 minutes vs. standard hard drives
Worry-free data security with AES 256-bit encryption, Microsoft Bitlocker and TCG / Opal 2.0 support
5th-generation 3-Core Samsung MEX Controller ensures sustained performance under the most punishing conditions
Perfect for hardcore gamers, mobile users or content creators (like professional animators, video editors, photographers and game developers) who crave the ultimate in performance and productivity
Enhanced endurance and reliability – Backed by an industry-leading 10-year limited warranty and 150TBW rating
Awards & Testimonials
---
☛

Anandtech
(July 01, 2014):
Samsung does not cease to amaze me with their SSDs as the 850 Pro just kills it in every aspect. The performance is there. The endurance is the best of the class. Heck, even Samsung's feature and software suites beat the competition by a mile. To be honest, there is not a single thing missing in the 850 Pro because regardless of the angle you look at the drive from, it it will still top the charts.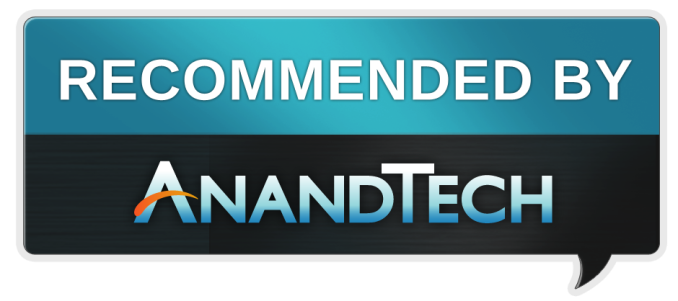 If you are looking for a SATA 6Gbps drive and want the absolute best, the 850 Pro is your pick. It is without a doubt the best drive in the market as long as you are able to justify the price premium over other options.
☛

Tom's Hardware
(June 30, 2014):
I can say that Samsung turns the dial as high as it'll go for SATA 6Gb/s. There's not much room left to innovate until we start seeing versions of the 850 designed for alternative interfaces.
☛

StorageReview
(June 30, 2014):
The Samsung SSD 850 PRO gives enthusiasts about everything they could want in a single SATA SSD. Like drives before it, Samsung has infused the SSD 850 PRO with new technology to make it a class leader in terms of performance, endurance and warranty.
---
SanDisk Extreme Pro 480gb SSD
Super-charge your PC or game console with sustainable high performance from a global leader in flash memory. SanDisk Extreme Pro loads and runs graphics-intensive applications and games blazing fast. SanDisk's innovative nCachePro Technology optimizes write speed and drive endurance and makes sure data is stored in the safest place. SanDisk Extreme Pro SSD is engineered for efficient multi-tasking and workload management, low latency, and up to two million hours of consistently fast computing. Easy to install, it runs cool, quiet and energy efficient-so well it comes with a 10-year warranty.
View More Details
Basic Features
Innovative SanDisk nCachePro technology delivers sustainable high performance 24 x 7 x 365
Sequential Read Up To 550 MB/s; Write Up To 515 MB/s
Up to 33% longer laptop life
TRIM support and Background Garbage Collection constantly free up unallocated blocks that once held data to lower latency and boost performance
SanDisk SSD Dashboard includes S.M.A.R.T. support to monitor the health of your SSD in real time to prevent data loss
Backed by an industry-leading 10-year limited warranty
Awards & Testimonials
---
☛

Anandtech
(June 16, 2014):
The Extreme Pro is without a doubt the fastest SATA 6Gbps SSD in the market. As Anand said in the Extreme II review, SanDisk has picked an excellent balance of IO consistency and peak performance, resulting in high performance regardless of the workload.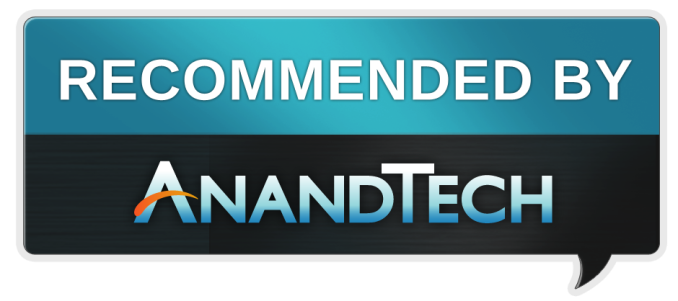 SanDisk is turning out to be a very dangerous player in the client SSD space. With nearly perfect vertical integration model (they just lack client controller silicon and DRAM), SanDisk has the ability to put against Samsung and Intel who have traditionally held the performance crown. Before the Extreme II, SanDisk was fairly unnoticeable in the retail SSD market, but the Extreme II acted as a warning of SanDisk's skill and know how, and the Extreme Pro just further reinforces that. If SanDisk can keep their pace going with PCIe SSDs, others will have hard time keeping up with them.
☛

Storage Review
(JUNE 25, 2014):
The SanDisk Extreme PRO family of SSDs delivers consistent best-in-class real-world performance with the ability to easily handle virtually any resource-intensive application paired with an aggressive price point and industry leading warranty.
☛

The SSD Review
(June 16, 2014):
With enterprise performance, great components and a 10 year warranty, SanDisk has created the SSD to beat in todays flash product market, The SanDisk Extreme Pro SSD has withstood some of the toughest we have thrown at any SSD to date, and come out the victor!
---
Intel 730 Series 480gb SSD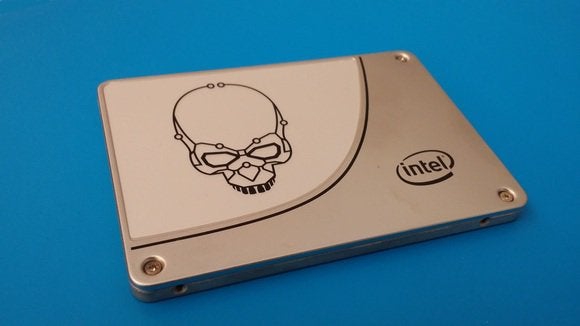 Manufacture's Description
: Born from the data center, the Intel Solid-State Drive 730 Series delivers uncompromised performance for PC enthusiasts by combining factory tuned components and data center DNA. Maximize your computing experience with the fastest consumer Intel Solid-State Drive delivered to date. The Intel Solid-State Drive 730 Series is built with a specially qualified 3rd generation Intel controller. Performance optimized firmware and 20nm Intel NAND Flash Memory take it a step further by factory overclocking these components for a 50% increase in controller speed and 20% increase in NAND bus speed. Optimized for the most demanding tasks, including digital content creation and extreme gaming, the Intel Solid-State Drive 730 Series delivers low 50µs read latency, up to 550 MB/s sequential reads and random reads up to 86,000 IOPS.
View More Details
Basic Features
Performance in a Flash: Less lag with 50µs read latencies and consistently high transfer rates and application loads with up to 550 MB/s sequential reads1,2 and 86,000 IOPS random reads1,2
Data Center DNA: Extreme endurance of up to 70GB of writes per day,1,3 consistent performance across all data types, and RAID performance scaling beyond 1GB/s
Quality and Reliability: 3rd generation Intel controller and 5-year warranty
---
Samsung 850 Pro Evo 500gb SSD
Manufacture's Description
: Upgrading your PC with a Samsung SSD is the most economical way to breathe new life into an aging PC. The 850 EVO reads, writes and multi-tasks at incredible speeds, enhancing boot-up speed, application loading and multi-tasking performance. It's more than an upgrade, it's a complete transformation of your PC.
Upgrade virtually every aspect of your computer's performance with Samsung's new 850 EVO, designed with state-of-the-art SSD advancements including 3D V-NAND technology. As the next generation beyond the bestselling 840 EVO, you'll get the 850 EVO's new 3 dimensional chip design that enables superior performance, greater reliability and superior energy efficiency so you can work and play faster and longer than ever before.
View More Details
Basic Features
Optimized performance for everyday computing needs
Sequential read speed 550 MB/s; Sequential write speed 520 MB/s; Random read speed 100K; Random write speed 90K
Energy efficient – improves battery life by up to 50 minutes vs. hard disk drives
Worry-free data security with AES 256-bit, TCG/Opal v.2 and Microsoft eDrive full-disk encryption
5-Year Limited Warranty
Awards & Testimonials
---
☛

myce.com
(08 December 2014):
The Samsung 850 EVO 500GB is an excellent SSD, aimed squarely at the budget minded PC user who also demands high performance.
☛

hothardware.com
(08 December 2014):
The drive we tested offered very strong performance, it has a relatively long warranty, competitive pricing, and a high endurance rating. You can't ask for much more in a solid state drive.
☛

guru3d.com
(08 December 2014):
The Samsung 850 EVO series will offer you the comfort of an increased number of cell write cycles, but not only that. The EVO model offers very strong SATA3 performance throughout all the tests we fired up on it. It's a little beast in terms of performance. […] Combine that warranty with the more than great performance numbers and we can only conclude that the Samsung 850 EVO SSD series will be the choice to get for many of you guys and girls. The product is wholeheartedly recommended, though for consumers there is so much other stuff out there. Pricing is good not cheap, but if you place it into perspective with the endurance, lifespan and steady performance, it means value.
---
Crucial BX100 500gb SSD
Manufacture's Description
: Outlast and outperform your hard drive. Boot up almost instantly. Load programs in seconds. And accelerate demanding applications with ease. It all starts with ditching your hard drive. Engineered to outperform a hard drive and deliver cost-effective performance, the Crucial BX100 leverages advanced flash memory technology and moves your computer beyond the outdated storage limitations of spinning discs. By transmitting data in a digital manner rather than having to seek it out on a spinning platter, the Crucial BX100 is over 15x faster, 2x more reliable, and 2x more energy efficient than a typical hard drive.
View More Details
Basic Features
Sequential reads/writes up to 535 / 450 MB/s on all file types
Random reads/writes up to 90k / 87k IOPS on all file types
Over 15x faster, 2x more reliable and 2x more energy efficient than a typical hard drive
More durable than a hard drive
Includes spacer for 9.5mm applications
3-Year Limited Warranty
---
Plextor M6V Series 512gb SSD
Manufacture's Description
: The M6V's fast access and response times will match your life's busy pace and keep you from constantly waiting on your hard drive. Still struggling with your HDD's slow load times? The M6V offers faster and more efficient performance at an unbeatable value.
View More Details
Basic Features
Drastically improve load times of all applications, increase productivity, improve power efficiency, and enhance total system responsiveness.
Designed to provide the best value possible and still perform at amazing SSD speeds that won't break the bank
Durable and reliable with customized firmware for the highest degree of stability
Supports new PlexTurbo 3.0 that exceeds the SATA barrier!
3-Year Limited Warranty
---
Why Configure Your MacBook Pro with an SSD?
SSD is a storage device that stores persistent data on solid-state flash memory, using integrated circuit assemblies as memory. SSD has no moving parts, which is one of many distinctions between SSD and traditional hard drives that have spinning disks. SSD offers huge performance gains over other commonly used storage drives including SAS (serial attached SCSI) drives. For perspective, the typical enterprise spinning disk is a 15K SAS drive, which offers approximately 200 IOPS. Mainstream enterprise SSD on the other hand can offer 10,000-100,000 IOPS.
While a traditional drive has drive motors to spin up the magnetic platters and the drive heads, all the storage on a solid state drive is handled by flash memory chips. This provides three distinct advantages:
Less Power Usage
Higher Reliability
Faster Data Access
In order to better manifest the main advantages you'd gain from employing a solid state drive (SSD) into your MacBook Pro, below is a quick comparison between an SSD and a traditional hard disk drive (HDD)
| Attribute/Characteristic | Solid State Drive | Hard Disk Drive |
| --- | --- | --- |
| Start-up time | Almost instantaneous; no mechanical components to prepare. | Disk spin-up may take several seconds. |
| Randon access time | Typically under 100 ms | Ranges from 2.9 (high end server drive) to 12 ms (laptop HDD) |
| Read latency time | Generally low because the data can be read directly from any location. | Much higher than SSDs |
| Data transfer rate | In consumer products the maximum transfer rate typically ranges from about 100 MB/s to 600 MB/s, depending on the drive itself. Enterprise market offers devices with multi-gigabyte per second throughput. | An enterprise HDD can transfer data at about 140 MB/s. In practice transfer speeds are many times lower due to constant seeking, as files are read from various locations or they are fragmented. |
| Noise (acoustic) | Basically silent | HDDs have moving parts (heads, actuator, and spindle motor) and make some sound. |
| Susceptibility to environmental factors | No moving parts, very resistant to shock and vibration | Heads floating above rapidly rotating paltters are susceptible to shock and vibration. |
| Reliability and lifetime | SSDs have no mobing parts to fail mechanically. | HDDs have moving parts, and are subject to potential mechanical failures from the resulting wear and tear. |
| Cost per capacity | NAND flash SSDs have reached USD0.59 per GB. | HDDs cost about USD0.05 per GB for 3.5-inch and $0.10 per GB for 2.5-inch drives. |
| Read/Write | Less expensive SSDs typically have write speeds significantly lower than their read speeds. Higher performing SSDs have similar read and write speeds. | HDDs generally have slightly lower write speeds than their read speeds. |
| Power Consumption | High performance flash-based SSDs generally require half to a third of the power of HDDs. | The lowest-power HDDs (1.8″ size) can use as little as 0.35 watts. 2.5″ drives typically use 2 to 5 watts. The highest-perfromance 3.5″ drives can use up to about 20 watts. |
That's it, SSDs stands out in almost every aspect in comparison with traditional hard drive, especially in terms of speed/performance. For that reason we always strongly recommend an SSD for replacing the old MacBook Pro hard drive.